Three Card Love Tarot Reading
Welcome to Lotus Tarot's Free Love Tarot Reading. Below are three cards that have been drawn for you. The cards are listed in three positions, explained below.
How To Use This Reader
Click on the card image to reveal your card
Click the cards image again to read the description
Use "Shuffle Cards" to begin a new reading
Use "Flip All Cards" to overturn all the cards at once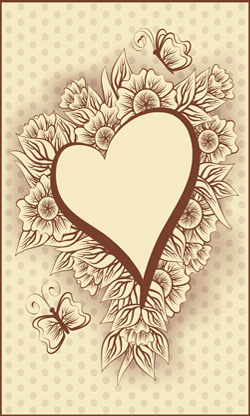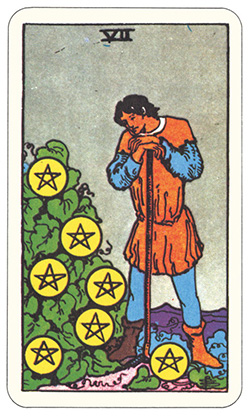 Seven Of Pentacles
When this card shows up, it is trying to assure you that you're on the right path, but that this path still needs some work.
Perhaps you have your heart set on a particular person, but things are not exactly going the way you would hope. If other signs point towards any incompatibilities, you should think hard before deciding that this is a solid connection and one that you should pursue.
This card is reminding you that the person in question is merely another option to explore, among many others. If you're unsure about anything, it would be wise to take a step back and reevaluate.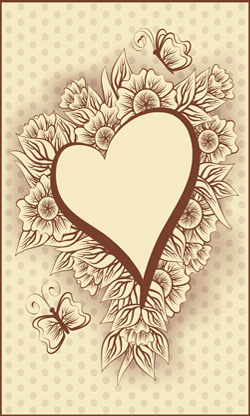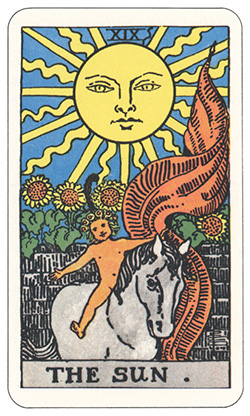 The Sun
Having the Sun Card shine down on you in a tarot reading is always a good thing!
Optimism will work well for you. It's highly likely that this connection has a sunny future and any previous connection was bright. The Sun is encouraging and offers light in confusing situation. Laughter and celebration, letting your inner child out to play and letting your personality shine through strongly will be the keys to success.
You'll know quickly if this has what it takes to go the distance.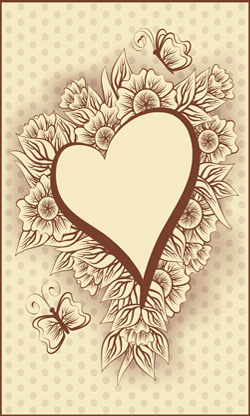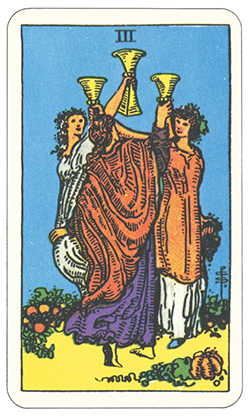 3 Of Cups
This card is called 'the reunion' card for good reason! It's a very happy card, indicating that this connection is a positive one. This card can indicate a previous connection somewhere.
The 3 Of Cups can also be a re-connection for you with an activity, interest or situation that may feel familiar and comfortable. It can also point to any celebrations that are happening among your loved ones.
Although this card always points to a reunion, it does not always mean that it is pointing towards romance.
Shuffle Cards
Flip All Cards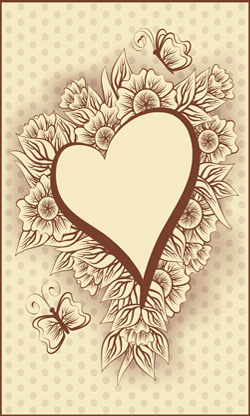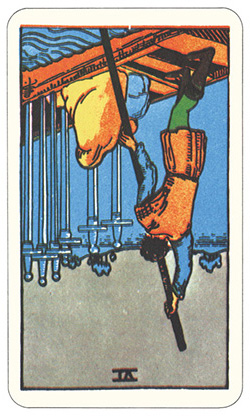 Six Of Swords – Reversed
This card always points to confrontation when it's reversed. This does not, however, mean that this connection is all bad. It does, however, always mean that something will need to change for the two of you to ensure harmony.
Clear communication with this person is essential. Don't keep issues to yourself. Assuming that the person will automatically understand issues will cause problems. You could cause a lot of irreparable damage if you do not give careful thought about potential outcomes.
Take your time communicating, as how you say something is often just as important as what you say.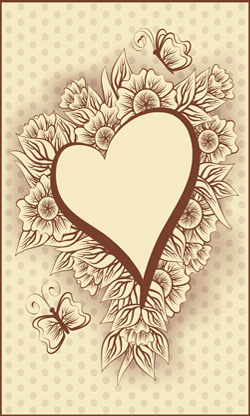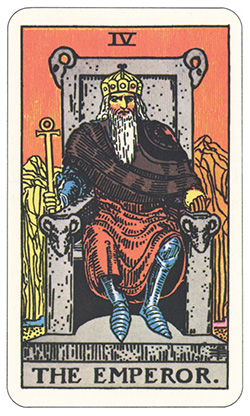 The Emperor
The Emperor's lesson here is that the future of the relationship is not known because many things have not yet become apparent.
Applying some self-control and logic when it comes to your feelings here is paramount. This is also a reminder about your responsibility for your actions.
Any indication of power over one another needs to be cut out as soon as possible. The Emperor also signifies a father figure.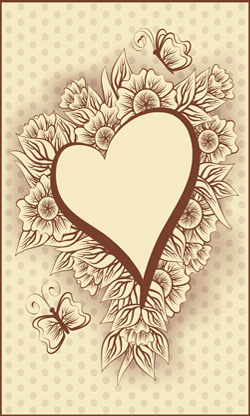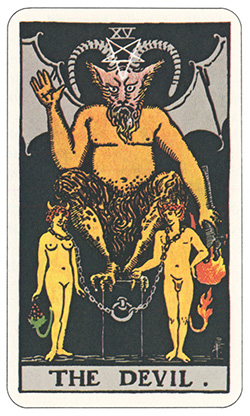 The Devil
When the Devil turns up in a tarot spread, you can be sure that there's some kind of inappropriate attachment possible between you and the person in question. Things may not be as good as they look.
When the Devil Card turns up, the chances of this relationship having a good future are slim, but there is no reason why you shouldn't at least try to make it happen.
As the past sometimes repeats itself, the Devil could be making sure you learnt your lesson from a previous experience. The appearance of the Devil is a sign that you're going to be tempted to try to make this work, even though you know it may not be the best thing for either of you.
Shuffle Cards
Flip All Cards
First Position: Are Our Souls Known To Each Other?
Cards displayed in the first position can provide you with a look into any compatibility that you may have together. There is a common misconception that everybody we meet in life is predetermined or has form of spiritual connection. It is incredibly rare for your soul to meet somebody it already knows. This cards position can indicate that you need to be attentive and assertive to any connection. The connection may be a hard one to accept, as sometimes the connections are not pleasant, however, they still hold an important lesson.
Second Position: Is The Relationship Worth My Time?
A positive outlook on connections and all relationships in life is essential. Regardless of whether or not it's a happy, loving relationship, or an unhappy, and painful one, all connections are lessons and experiences we must learn from. The experience, like all experiences in life, can offer personal growth and will always have at least one lesson associated with it. Specific questions regarding whether or not the connection is worthwhile, may be answered in this position. While the drawn card will give you advice, the ultimate decision is up to you, and to learn from the experience.
Third Position: What Does The Relationships Future Look Like?
The card drawn in this position, can give you a good indication of what is to come. People often keep drawing a new reading, only to find that the cards are different, specifically in this position. It is said that this is because the previous reading you received, has already altered your awareness through the knowledge it passed on to you. It is important to note, that the cards are not the be all and end all of the relationships potential path. Of course, all relationships need work, and a card in this position can be a good indicator of how easy or difficult obstacles will be to overcome.