Three Card Love Tarot Reading
Welcome to Lotus Tarot's Free Love Tarot Reading. Below are three cards that have been drawn for you. The cards are listed in three positions, explained below.
How To Use This Reader
Click on the card image to reveal your card
Click the cards image again to read the description
Use "Shuffle Cards" to begin a new reading
Use "Flip All Cards" to overturn all the cards at once
MOBILE AND TABLET USERS SHOULD ROTATE FOR A BETTER EXPERIENCE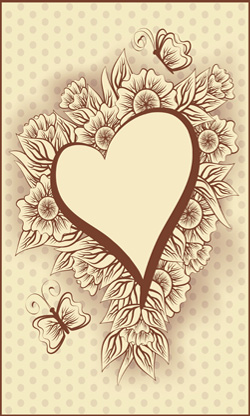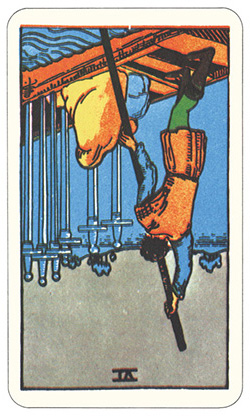 Six Of Swords – Reversed
This card always points to confrontation when it's reversed. This does not, however, mean that this connection is all bad. It does, however, always mean that something will need to change for the two of you to ensure harmony.
Clear communication with this person is essential. Don't keep issues to yourself. Assuming that the person will automatically understand issues will cause problems. You could cause a lot of irreparable damage if you do not give careful thought about potential outcomes.
Take your time communicating, as how you say something is often just as important as what you say.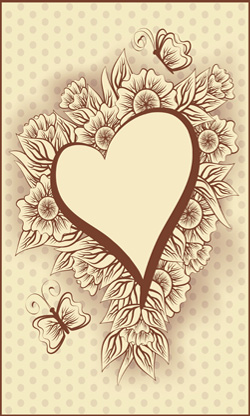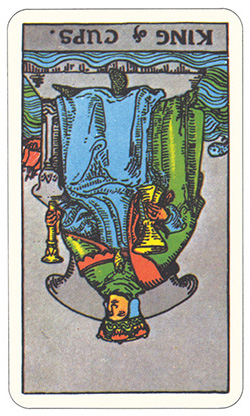 King Of Cups – Reversed
The reversed King of Cups is a good card to receive, however, it is a reminder that this isn't a time to take unnecessary risks.
You need to identify what you want, and be prepared to step out of your comfort zone to get it.
Tempers could indeed flare, and whatever the current situation, it is going to need a careful approach so that you can get to the bottom of any issues, and learn the lessons gleaned from the outcomes.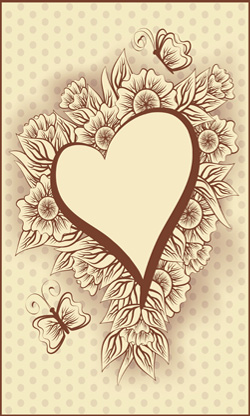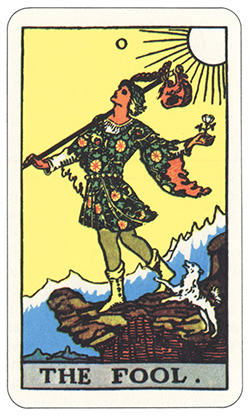 The Fool
The Fool Card is usually trying to show you that anything could happen, and not to look for certainties!
Things are likely to or have changed in a previous connection with this person, in a heartbeat. It is important to prepare yourself for any outcome when you see this card. While there is a lot of fun to be had, you shouldn't get too worried about what's around the corner, however, you should tread carefully.
The Fool Card is usually pretty good news, with a taste of uncertainty and instability.
Shuffle Cards
Flip All Cards
First Position: Are Our Souls Known To Each Other?
Cards displayed in the first position can provide you with a look into any compatibility that you may have together. There is a common misconception that everybody we meet in life is predetermined or has form of spiritual connection. It is incredibly rare for your soul to meet somebody it already knows. This cards position can indicate that you need to be attentive and assertive to any connection. The connection may be a hard one to accept, as sometimes the connections are not pleasant, however, they still hold an important lesson.
Second Position: Is The Relationship Worth My Time?
A positive outlook on connections and all relationships in life is essential. Regardless of whether or not it's a happy, loving relationship, or an unhappy, and painful one, all connections are lessons and experiences we must learn from. The experience, like all experiences in life, can offer personal growth and will always have at least one lesson associated with it. Specific questions regarding whether or not the connection is worthwhile, may be answered in this position. While the drawn card will give you advice, the ultimate decision is up to you, and to learn from the experience.
Third Position: What Does The Relationships Future Look Like?
The card drawn in this position, can give you a good indication of what is to come. People often keep drawing a new reading, only to find that the cards are different, specifically in this position. It is said that this is because the previous reading you received, has already altered your awareness through the knowledge it passed on to you. It is important to note, that the cards are not the be all and end all of the relationships potential path. Of course, all relationships need work, and a card in this position can be a good indicator of how easy or difficult obstacles will be to overcome.
Play Our Other Free Tarot Games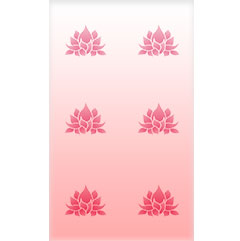 The 6 Card Tarot Spread allows for a medium scale reading. Not too short, and not too long!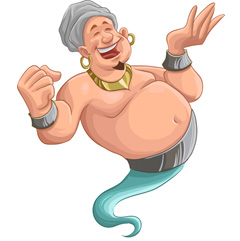 An alternative to the Yes No Oracle, The Genie can also give you a yes or no answer. It is a fortune telling card that you can use everyday for a single question where yes or no is enough.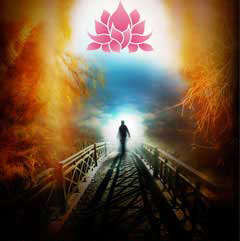 Our very popular Yes No Oracle is our basic fortune telling card that you can use everyday to ask for an answer.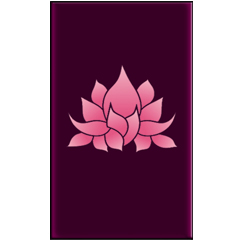 Our One Card Tarot reader is a tool that you can use frequently, and most people use this either daily, on a certain day of the week, monthly or on special occasions such as birthdays.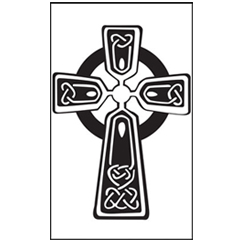 The most famous and well known Tarot spread that has stood the test of time, right here, free of charge, anytime!