Three Card Love Tarot Reading
Welcome to Lotus Tarot's Free Love Tarot Reading. Below are three cards that have been drawn for you. The cards are listed in three positions, explained below.
How To Use This Reader
Click on the card image to reveal your card
Click the cards image again to read the description
Use "Shuffle Cards" to begin a new reading
Use "Flip All Cards" to overturn all the cards at once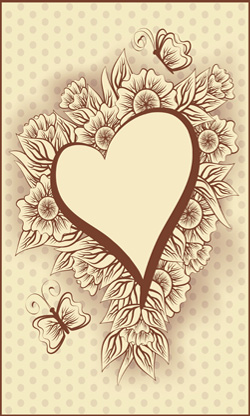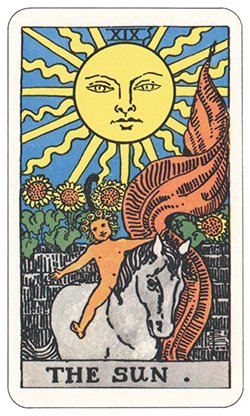 The Sun
Having the Sun Card shine down on you in a tarot reading is always a good thing!
Optimism will work well for you. It's highly likely that this connection has a sunny future and any previous connection was bright. The Sun is encouraging and offers light in confusing situation. Laughter and celebration, letting your inner child out to play and letting your personality shine through strongly will be the keys to success.
You'll know quickly if this has what it takes to go the distance.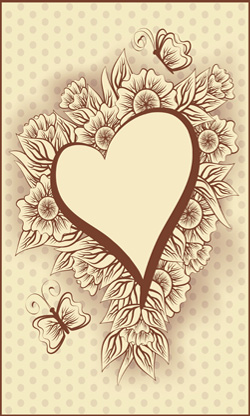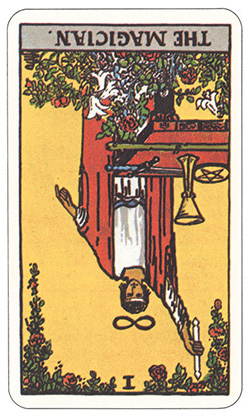 The Magician – Reversed
When the Magician greets you upside down, you would be wise to take care. Just because everything may start off well doesn't mean that this connection is going to go the distance.
You both have the tools to build a healthy and enduring relationship, but where there is free will, there's an element of manipulation and control when the Magician is on his head. Tread cautiously when it comes to depending too much on the future of this connection because it's not guaranteed.
This relationship might not be in your best interest, no matter how charismatic and appealing the other person may appear.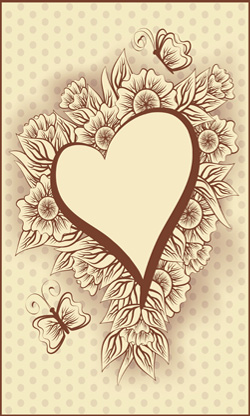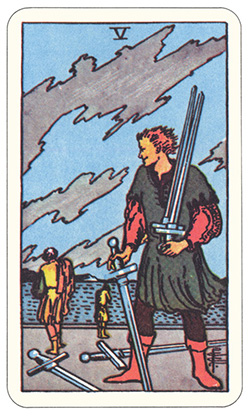 Five Of Swords
This is not a card you want to see when it comes to relationships in general. There's potential conflict here.
You might hope that you are soul mates, and that everything is going to be rosy when in fact, this person has been sent to elevate your spirit through some pretty tough love. This card asks you to think carefully about what you really want from this connection.
Avoid trying to smooth things over with niceties and white lies. You are going to have to accept the reality of the situation, and try to deal with it in the best way possible, even if that means walking away.
Shuffle Cards
Flip All Cards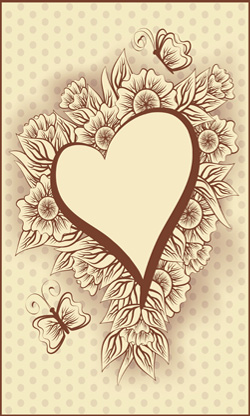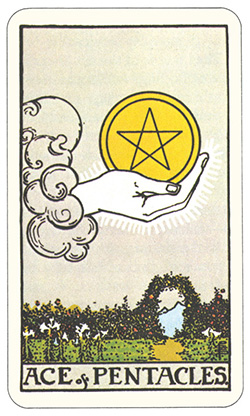 Ace Of Pentacles
This is an excellent card to see in a relationship reading.
There's an indication of some newness here, and this is a wonderful opportunity to pave the way for future encounters. Most re-connections and time shared together going forward should be great. As this relationship unfolds, it's most likely going to be moving in a bright and positive direction.
It's important to remember that wealth isn't always about money, and this card is an indicator of wealthy times ahead.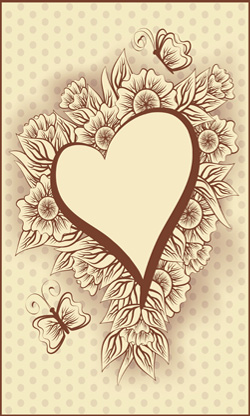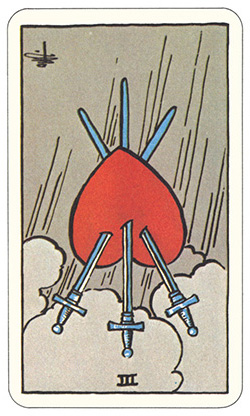 Three Of Swords – Reversed
The Three of Swords Reversed is slightly better than it's upright position, however, is still not the best of cards to be drawn in a Love Tarot Reading.
The message, however, can be quite uplifting. Any misunderstandings or sorrow that has been going on, is coming to its end. This could indeed mean the ending of a relationship that you thought of as lasting forever, or that your current solitude or loneliness will soon be over.
You've got more than one person whom your soul already knows. Whatever the incoming change, it is important to keep on moving forward with a positive outlook, especially given the lessons this card brings.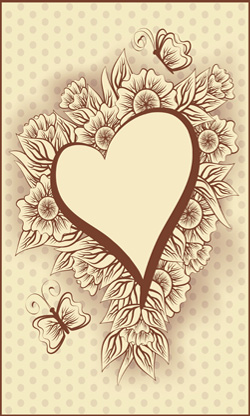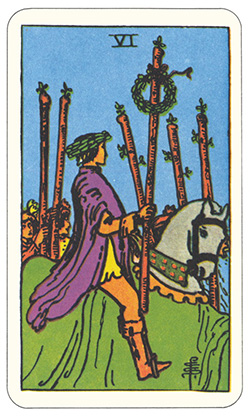 Six Of Wands
The Six of Wands is a sign that your hard work is about to be rewarded!
While this card can show you that things may not end up how you want them or how you had planned, it's a sign that the future of this relationship has potential.
While this his card is a sure sign of success, you can't try to convince yourself that this person is "the one". Give the person time and the required space to decide on their own if they are as dedicated towards the future of this relationship as you are.
Shuffle Cards
Flip All Cards
First Position: Are Our Souls Known To Each Other?
Cards displayed in the first position can provide you with a look into any compatibility that you may have together. There is a common misconception that everybody we meet in life is predetermined or has form of spiritual connection. It is incredibly rare for your soul to meet somebody it already knows. This cards position can indicate that you need to be attentive and assertive to any connection. The connection may be a hard one to accept, as sometimes the connections are not pleasant, however, they still hold an important lesson.
Second Position: Is The Relationship Worth My Time?
A positive outlook on connections and all relationships in life is essential. Regardless of whether or not it's a happy, loving relationship, or an unhappy, and painful one, all connections are lessons and experiences we must learn from. The experience, like all experiences in life, can offer personal growth and will always have at least one lesson associated with it. Specific questions regarding whether or not the connection is worthwhile, may be answered in this position. While the drawn card will give you advice, the ultimate decision is up to you, and to learn from the experience.
Third Position: What Does The Relationships Future Look Like?
The card drawn in this position, can give you a good indication of what is to come. People often keep drawing a new reading, only to find that the cards are different, specifically in this position. It is said that this is because the previous reading you received, has already altered your awareness through the knowledge it passed on to you. It is important to note, that the cards are not the be all and end all of the relationships potential path. Of course, all relationships need work, and a card in this position can be a good indicator of how easy or difficult obstacles will be to overcome.