The 6 Card Tarot Spread allows for a medium scale reading. That is it's not short like a one card spread or a love reading, nor a long reading attempting to gain deep insight into the future.
The number 6 is an energetic number and is deeply connected to the soul. 
How To Use This Reader
Click on the card image to reveal your card
Click the cards image again to read the description
Use "Shuffle Cards" to begin a new reading
Use "Flip All Cards" to overturn all the cards at once
MOBILE AND TABLET USERS SHOULD ROTATE FOR A BETTER EXPERIENCE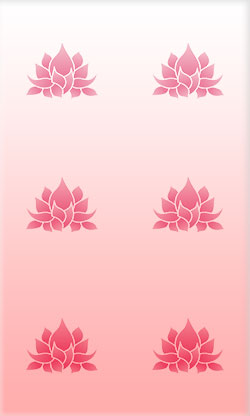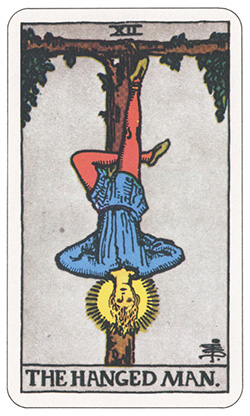 The Hanged Man
While sounding and looking awful, the Hanged Man is actually quite a good ally to have in a love reading.
He's encouraging you that this relationship has potential to last the distance, but that you're going to have to open up. This can bring the potential for hurt. There could well be something long-lasting and amazing here, and if you don't take that first step, you won't ever know. Once you do step forward, if it's not what you were hoping for, then of course you don't have to stick with it.
It's only when you get up and do something, that the truth about this connections potential appears.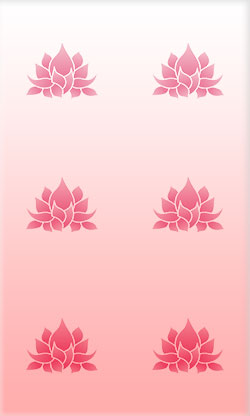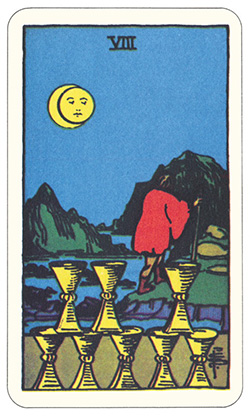 Eight Of Cups
The Eight of Cups is a card of abandonment and can mean pain and sorrow. The image is of a man heading out towards a dark bay during the middle of the night leaving behind his cups of love.
There is a sense of loss when this card appears. Possibly a loss of love, with a feeling so strong that you can almost taste it. This card can make an appearance when you are ending a relationship or close connection with someone, or on the flip-side, are the one being left. It can also mean a special someone maybe leaving you, without your knowledge.
This card is a sure sign of grief, and the representation of a loss, moving on without them/you.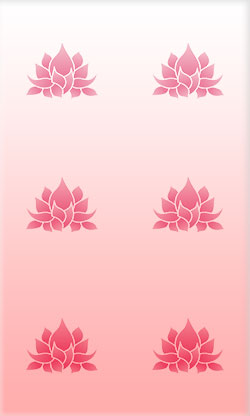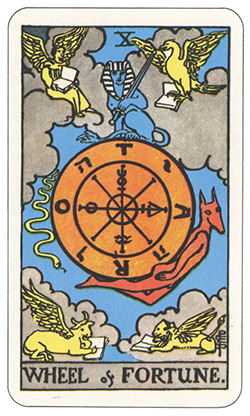 Wheel Of Fortune
There is an optimistic message when this card is drawn.
The Wheel Of Fortune card is related to Jupiter, and its magic. Good luck is coming your way and brings with it good fortunes.
Being a very karmic card, in that it is a wheel, indicates that good karma is coming back to you.
The card also wants you to know that you do not need to do anything different or in addition to your current efforts, as the good fortune is already deserved.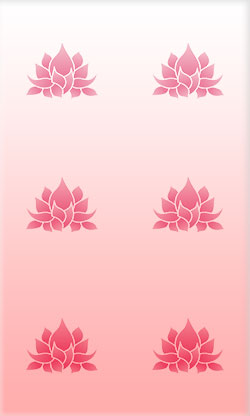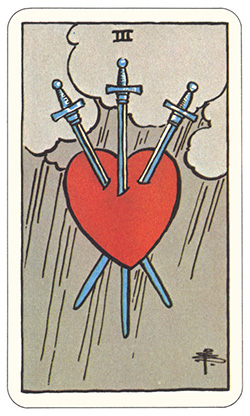 Three Of Swords
The Three Of Swords is most certainly an unwelcome card, often symbolizing heartbreak, or being hurt by somebody close to you.
There can also be a message here that any pain you had from a previous heartbreak, is still hurting you and to let go. There is no point dwelling on the past. It is water under the bridge and you must let go in order to stop being held back.
In business, this can also mean a business deal has gone or will go bad, often with a third party being the root cause.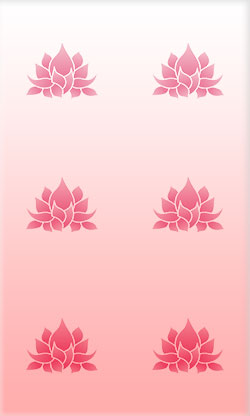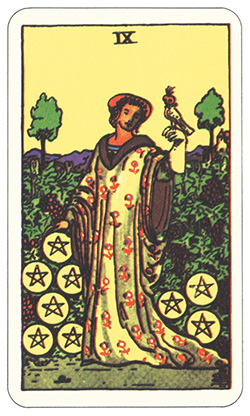 Nine Of Pentacles
The Nine of Pentacles represents the end of a cycle for you and a successful outcome.
Great finances and/or love are likely to be in your life now, or the very near future.
This card can also bring a message of travel, due to your hard efforts, most likely a vacation. It also symbolizes pregnancy.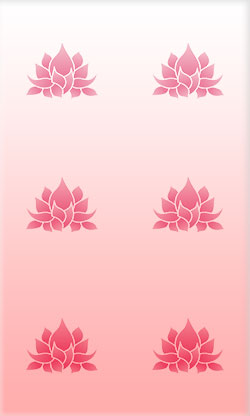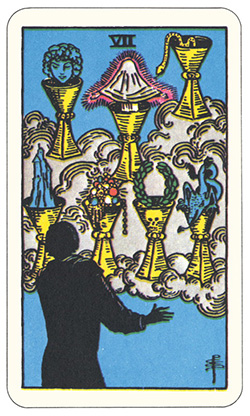 Seven Of Cups
The Seven of Cups often comes to inform you that you are at risk of everything falling down on you. You may be doing or focusing on too much at once, and dreaming too many dreams.
Are all of the dreams and goals you have in front of you now truly worth your while, and are you able to consolidate them?
When you see the Seven of Cups, you need to analyze your goals and intentions with great detail, as some of them could very well just turn out to be illusions that are not worthy of your time.
You need to listen to instinct here, and ensure you are focusing on the correct dreams.
Shuffle Cards
Flip All Cards
First Position: Your inner feelings of yourself
Cards in the first position represent how you feel about yourself, regardless good or bad. Depending on what is happening around you, and indeed the remaining cards in this 6 card spread, this position should indicate how your feelings may change moving forward.
Second Position: Your desires
The second card represents the position on your current desires and should give some indication on how to make your move.
Third Position: Your worries
Pay particular attention to this card as it appears halfway through the spread and can change how you interpret the remaining 3 cards. While the card may not give a good message, it could be an indication of what might come in the future, should you not overcome your current worry and/or fear.
Fourth Position: A positive outlook
Cards that deliver a message on the fourth position strongly indicate good things that are due, and can be related to both positions 2 and 3.
Fifth Position: Your obstacles
The card in the fifth position indicates your obstacles and pitfalls that may potentially arise. This card is related to all positions.
Sixth Position: The overall outlook
The sixth and final card in the 6 card tarot spread is the card that solidifies the overall message. If you have been able to gain some clarity in the messages from the previous 5 cards, yet need some reassurance, this card will confirm it. The confirmation can be either positive or negative.
Play Our Other Free Tarot Games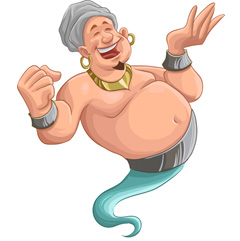 An alternative to the Yes No Oracle, The Genie can also give you a yes or no answer. It is a fortune telling card that you can use everyday for a single question where yes or no is enough.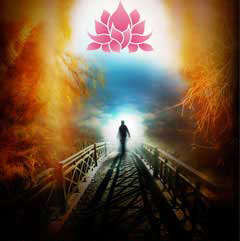 Our very popular Yes No Oracle is our basic fortune telling card that you can use everyday to ask for an answer.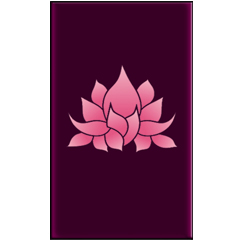 Our One Card Tarot reader is a tool that you can use frequently, and most people use this either daily, on a certain day of the week, monthly or on special occasions such as birthdays.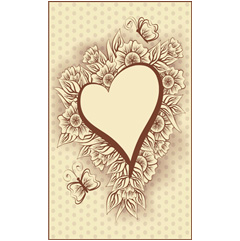 Our free, 3 Card Love Tarot Readings are available to you, without any obligation or requirement for your personal details.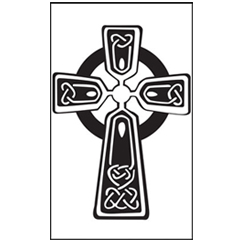 The most famous and well known Tarot spread that has stood the test of time, right here, free of charge, anytime!