Our One Card Tarot reader is a tool that you can use frequently, and most people use this either daily, on a certain day of the week, monthly or on special occasions such as birthdays. The one card tarot reading is a great way to gain insight into the present and future depending on the question you seek answers for.
Everything is up for questioning here, and you can ask about love, wealth, career, friendships, the list goes on. The purpose of tarot readings is to stimulate your creative process and assist with deep understandings of complex situations. They help you to see opportunities that are otherwise shrouded by confusion and emotion.
Unlike other websites, we don't require you to enter your details, or your question, as this is highly personal to you. Instead, we ask that you think deeply about your question and have it at the front of your mind before you turn your card.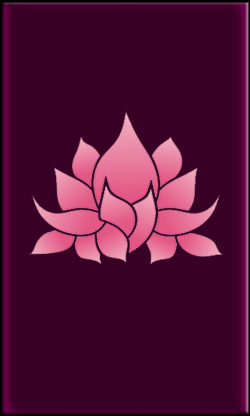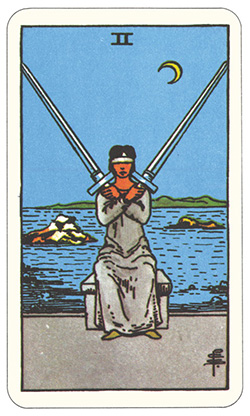 Two Of Swords
The Two of Swords often sends the message that things are not going to happen quickly.
Good things often take time, and time is what you need here. In a world where we are so used to everything happening so quickly, it is sometimes hard to just step back and let things take their course.
This card also represents a crossroad of sorts, and reminds you that even if you are at a crossroad now, to be comfortable in knowing it is all part of the plan and you will indeed make the correct decisions, but to be patient.
Shuffle Cards
Flip All Cards
How To Use This Reader
Click on the "Your Card" image to reveal your card
Click the cards image again to read the description
Use "Shuffle Cards" to begin a new reading
You are more than welcome to shuffle the card and turn a new card, but remember, once a card has been turned in response to your question, the outcome and meaning of future answers can and often will change, as you have already become aware of the message you received.
Fancy a different reading? Check out our list of Free Tarot Readings
Play Our Other Free Tarot Games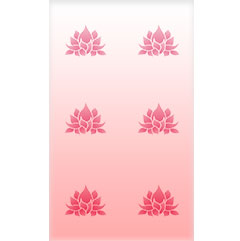 The 6 Card Tarot Spread allows for a medium scale reading. Not too short, and not too long!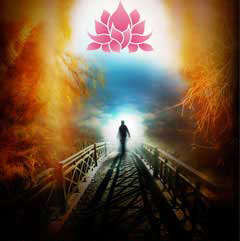 Our very popular Yes No Oracle is our basic fortune telling card that you can use everyday to ask for an answer.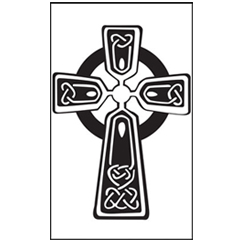 The most famous and well known Tarot spread that has stood the test of time, right here, free of charge, anytime!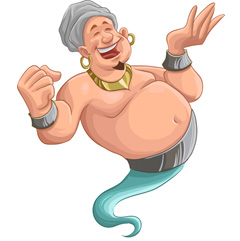 An alternative to the Yes No Oracle, The Genie can also give you a yes or no answer. It is a fortune telling card that you can use everyday for a single question where yes or no is enough.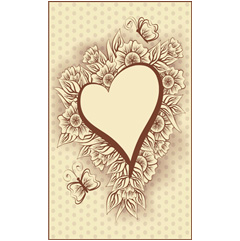 Our free, 3 Card Love Tarot Readings are available to you, without any obligation or requirement for your personal details.