Welcome to Lotus Tarot's Free Celtic Cross Spread. Below are ten cards that have been drawn for you, feel free to shuffle these if you like. The cards are listed in ten positions which are explained in further on how to interpret the Celtic Cross Spread.
For the sake of those on mobile and tablet devices, we have laid out the cards in a two to a line format. Your cards are numbered as shown in the image here, from 1 through to 10.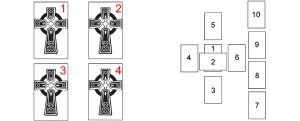 Your Spread Layout VS The Celtic Cross Spread
Simply match up your cards to the positions and find the positions descriptions below.
How To Use This Reader
Click on the card image to reveal your card
Click the cards image again to read the description
Use "Shuffle Cards" to begin a new reading
Use "Flip All Cards" to overturn all the cards at once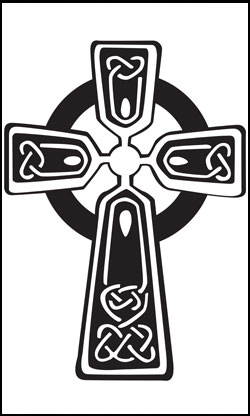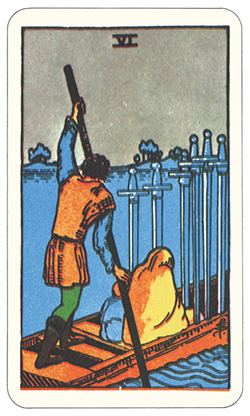 Six Of Swords
Physical or spiritual travel is present here. Aside from some potential travel for work or a vacation, this card also symbolizes the moving on of a problem in your life.

You have let possibly let go of something bothering you for a long time, and have offered forgiveness, either internally or externally.

The six swords in this image represent a wall of protection that you have created for yourself, though. While forgiven, you have not forgotten, and will take these lessons with you on your journey.

The Six of Swords reminds us that in sorrow and grief, courage and inner strength always prevail.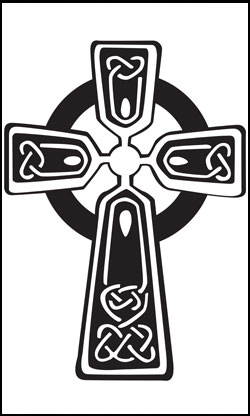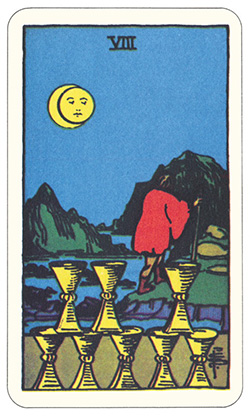 Eight Of Cups
The Eight of Cups is a card of abandonment and can mean pain and sorrow. The image is of a man heading out towards a dark bay during the middle of the night leaving behind his cups of love.

There is a sense of loss when this card appears. Possibly a loss of love, with a feeling so strong that you can almost taste it. This card can make an appearance when you are ending a relationship or close connection with someone, or on the flip-side, are the one being left. It can also mean a special someone maybe leaving you, without your knowledge.

This card is a sure sign of grief, and the representation of a loss, moving on without them/you.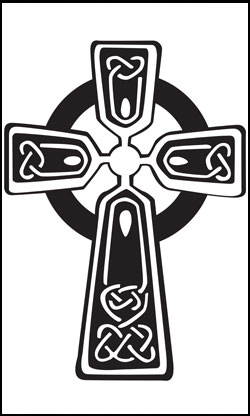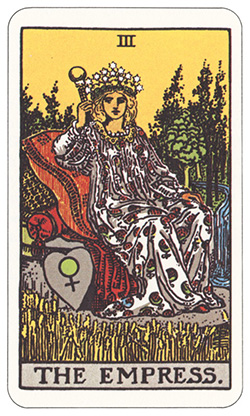 The Empress
The Empress is known as the mother of the Tarot. If you look closely at her crown you will see a jewel for each of the 12 zodiac signs. She is smiling, partly due to the amount of luxury she is enjoying.

The Empress has good reasons to smile and be proud, however, as she rightfully earned her success.

The Empress is a very feminine card, and as such, represents parenthood, fertility, and empowerment. Pay close attention to where this card is drawn in your spread and understand that you have every right to be proud of success and achievement.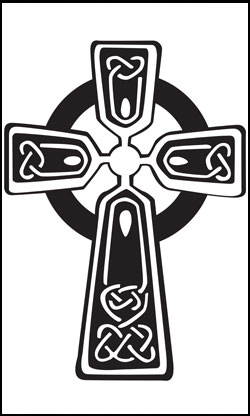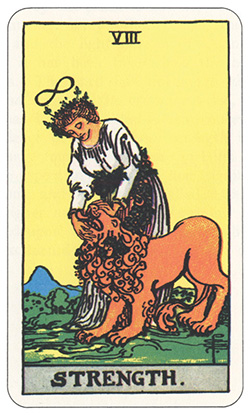 Strength
The Stength card is closely related to the Zodiac Sign, Leo. Leo's are known as strong, courageous people who have a relentless drive towards their goals.

It is also a reminder to ensure you control your own desires and not to act out too strongly. This card brings the message that you have the beasts of Leo behind you, offering strength and courage, but that you must keep putting your front foot forward.

This can also represent a current or upcoming celebration of a relationships or careers longevity.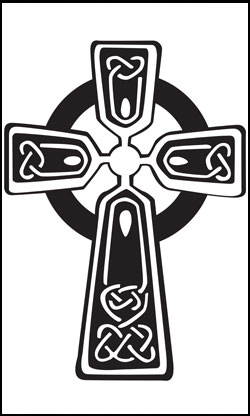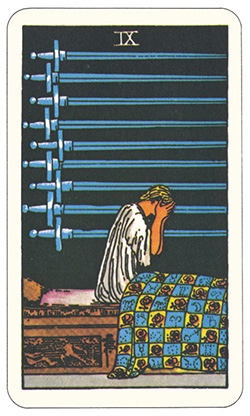 Nine Of Swords
The Nine of Swords is a reminder that you can't always have your cake and eat it too.

You are likely to face some internal stresses and emotional situations today, and it is important to be able to recognize the reason behind them, for they are not worth the sorrow such stresses can bring.

This card also warns of poor health or habits, mainly due to the unnecessary stress you are letting into your world.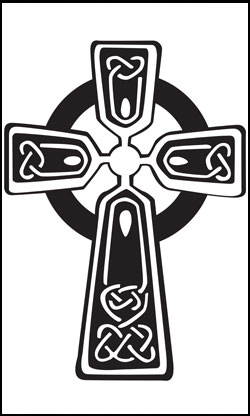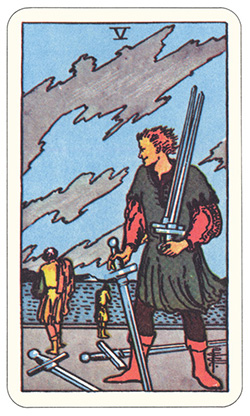 Five Of Swords
The Five of Swords shows the end of a battle, resulting in injury and although won, is nothing to celebrate about.

This card is closely associated with drama and hurtful messages given and received during the course of the situation.

Sometimes you may win a battle, but the victory leaves a bad taste in your mouth and was probably not even a battle worth fighting.

The message here is to be true in your endeavors and to pick your battles carefully, for many are not worth the pain they inflict.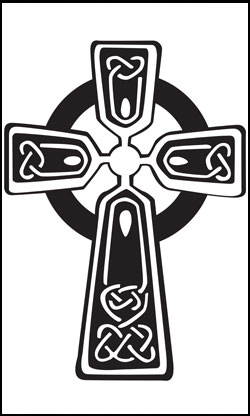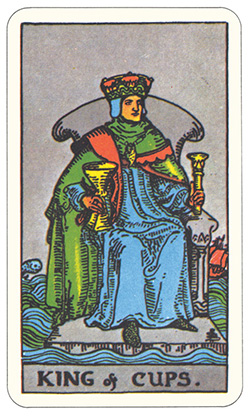 King Of Cups
An appearance from an older man who brings a lot of love is likely when the King Of Cups shows up in a Tarot reading.

It may not, however, be an old man, but somebody who symbolizes the love of an old man. A father figure is often represented here.

As Cup Cards represent the Water Signs, a Cancerian, Piscean, or Scorpion may also enter your day to assist with any emotional issues you are currently going through.

This card can also present itself when somebody who cares about you very much is thinking about you. This kind of love is unquestionable, and the feelings will last for a long time. A very warm card to receive, indeed.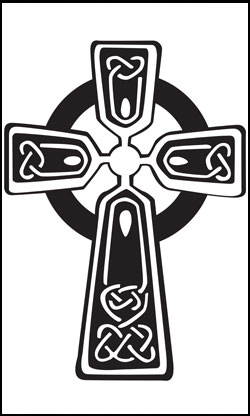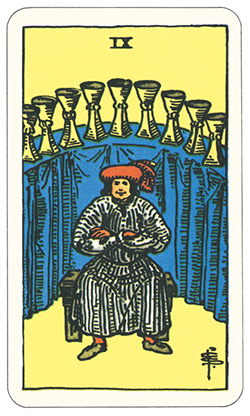 Nine Of Cups
The Nine of Cups brings with it the promise of being content.

It offers the message, that while you may not yet be fully content and in your ideal position, that you are very close to it.

For money and business matters, it usually means that a lot of hard work is about to pay off, and in love, can mean that the effort you have been putting in is about to come to fruition and be reciprocated.

Your bliss is coming!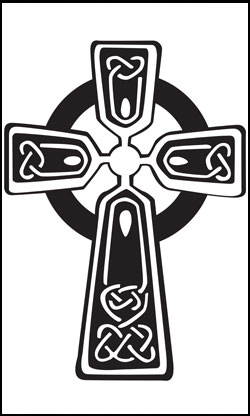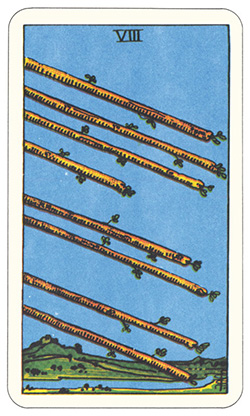 Eight Of Wands
The Eight Of Wands can promise a brief succession of enlightening events are on their way.

Wands cards are often a symbol of swift activity. As the image shows, the 8 wands are moving downward and they are moving quickly. The new buds on these wands represent growth and abundance, giving indication of fertile nature towards the incoming events, most often related to your dreams and questions you had at the time of this reading.

While this card symbolizes movement, it essentially means that the movement is happening to you, not that you need to make a move. It can mean that travel is coming soon, and most likely will be with somebody special.

It is also referred to as the "Cupid's Arrow", and something passionate and exciting is sure to come your way soon.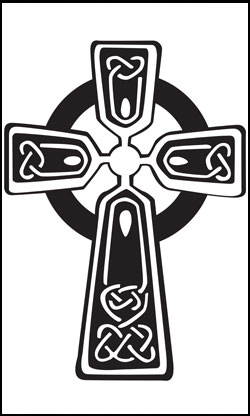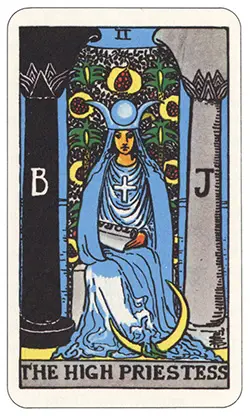 The High Priestess
Often, when you think you are a know it all, the High Priestess will turn up in a reading. There is a good chance that somebody is hiding something from you or concealing some information. You don't know as much as you think you might do about something.

While the High Priestess is a very spiritual card, this appearance is a reminder that you will need to get to the bottom of what is going on, using your own skill and reasoning.

You need to search deep within yourself, to figure out how to best approach the situation, ensuring you uncover the hidden information.

Shuffle Cards

Flip All Cards



How To Interpret This Spread
This image shows the true layout of a Celtic Cross Spread. As mentioned above, we have laid out your cards in an easy to view format as you are receiving your reading on a mobile device, tablet or computer, and the traditional layout does not suit digital formats.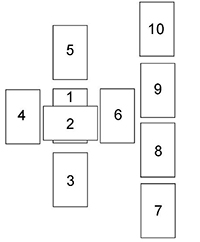 CARD 1 = PRESENT
CARD 2 = POTENTIAL/CHALLENGES
CARD 3 = CAUSE/FOCUS
CARD 4 = PAST
CARD 5 = ATTITUDES & BELIEFS/STRENGTHS
CARD 6 = NEAR FUTURE
CARD 7 = APPROACH (SUGGESTION)
CARD 8 = WHAT YOU SHOULD KNOW (OUTSIDE INFLUENCE)
CARD 9 = HOPES/FEARS
CARD 10 = OUTCOME/FUTURE
The Celtic Cross spread is the oldest known and without a doubt, the most popular pattern for Tarot readings. It is said that the survival of this spread is due to the energy from the amount of people who use this particular spread daily, and the decades of use throughout the world.
It is divided into two sections, namely the "Circle/Cross" on the left side, made up of two crosses – a central one (two cards) nested within a larger cross (six cards), and the Staff on the right side, as shown in the above diagram. The "Circle/Cross" stems from the Celtic cross which can be found throughout the country of Ireland. It symbolizes the unity of all events.
The feminine energy of the Circular section works together with the masculine energy of the Staff section.
Play Our Other Free Tarot Games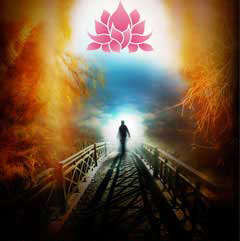 Our very popular Yes No Oracle is our basic fortune telling card that you can use everyday to ask for an answer.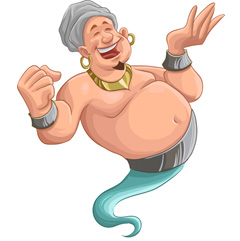 An alternative to the Yes No Oracle, The Genie can also give you a yes or no answer. It is a fortune telling card that you can use everyday for a single question where yes or no is enough.
An alternative to the One Card Tarot, The Tarot Goddess can also give quick readings, so that you can use her often.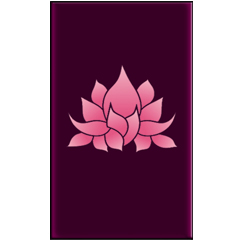 Our One Card Tarot reader is a tool that you can use frequently, and most people use this either daily, on a certain day of the week, monthly or on special occasions such as birthdays.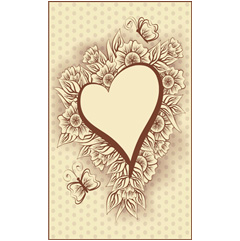 Our free, 3 Card Love Tarot Readings are available to you, without any obligation or requirement for your personal details.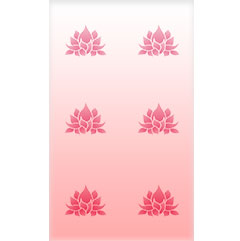 The 6 Card Tarot Spread allows for a medium scale reading. Not too short, and not too long!