Celtic Cross Spread
Welcome to Lotus Tarot's Free Celtic Cross Spread. Below are ten cards that have been drawn for you, feel free to shuffle these if you like. The cards are listed in ten positions which are explained in further on how to interpret the Celtic Cross Spread.
For the sake of those on mobile and tablet devices, we have laid out the cards in a two to a line format. Your cards are numbered as shown in the image here, from 1 through to 10.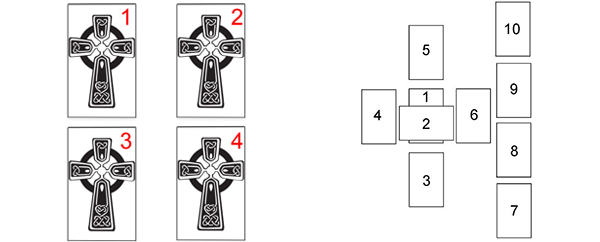 Your Spread Layout VS The Celtic Cross Spread
Simply match up your cards to the positions and find the positions descriptions below.
How To Use This Reader
Click on the card image to reveal your card
Click the cards image again to read the description
Use "Shuffle Cards" to begin a new reading
Use "Flip All Cards" to overturn all the cards at once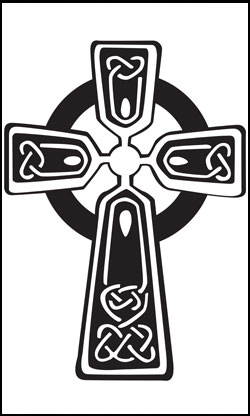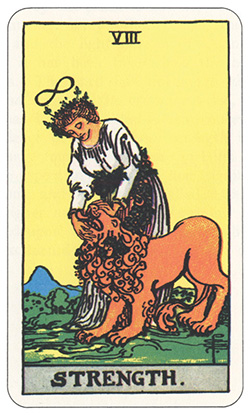 Strength
The Stength card is closely related to the Zodiac Sign, Leo. Leo's are known as strong, courageous people who have a relentless drive towards their goals.
It is also a reminder to ensure you control your own desires and not to act out too strongly. This card brings the message that you have the beasts of Leo behind you, offering strength and courage, but that you must keep putting your front foot forward.
This can also represent a current or upcoming celebration of a relationships or careers longevity.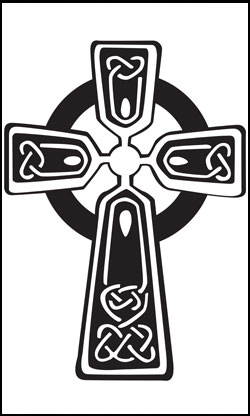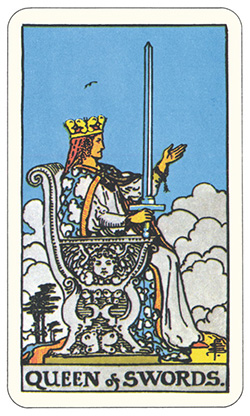 Queen Of Swords
A female Libra will most likely enter your life when you see the Queen of Swords drawn.
The Queen of Swords is a bit of a loner and prefers to focus on practical issues, instead of emotional ones. A very rational card and there is a good chance, that the Queen is you!
This card is bringing a message that you must not let emotion cloud your judgement, and to make sensible and well thought out decisions with proper logic and reasoning.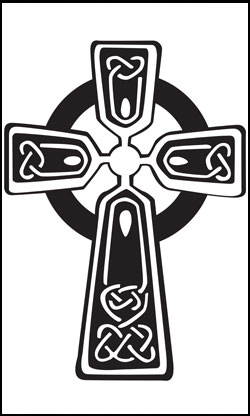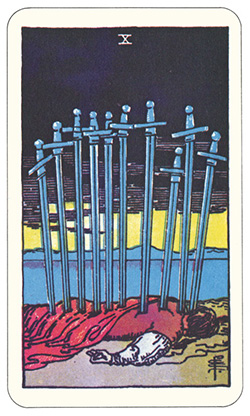 Ten Of Swords
The Ten of Swords is most unwelcome in any reading.
This card brings with it, the message of heavy pain, deceit and complete betrayal.
There could also be a death in your life associated with this card.
The image shows a body with ten swords in it, and the message is that this damage is irreversible and permanent.
With the bad news, comes a message, however, that the pain will subside, and that there is light on the horizon.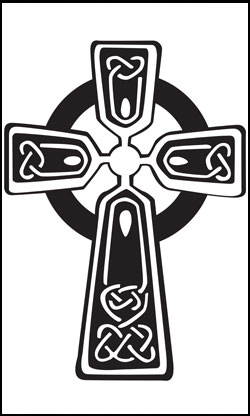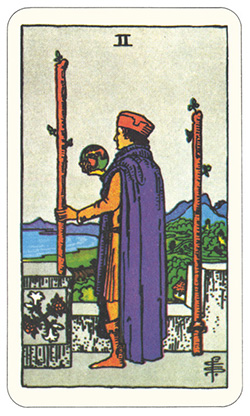 Two Of Wands
A card closely related to preparation. the Two of Wands can bring a message of confusion, in that you are stuck in choosing between one thing over another.
While the card can bring uncertainty and anxiousness with these choices, in reality they are not too heavy, and you are likely to be making them bigger concerns than they deserve to be.
The message here is to follow your instincts and not overthink on this decision.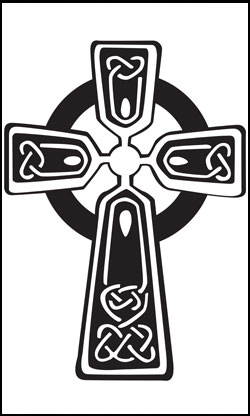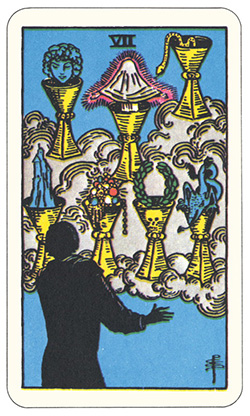 Seven Of Cups
The Seven of Cups often comes to inform you that you are at risk of everything falling down on you. You may be doing or focusing on too much at once, and dreaming too many dreams.
Are all of the dreams and goals you have in front of you now truly worth your while, and are you able to consolidate them?
When you see the Seven of Cups, you need to analyze your goals and intentions with great detail, as some of them could very well just turn out to be illusions that are not worthy of your time.
You need to listen to instinct here, and ensure you are focusing on the correct dreams.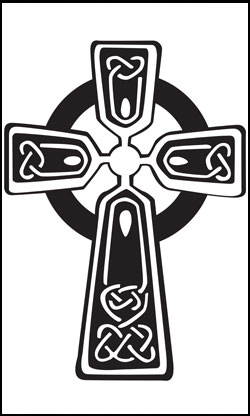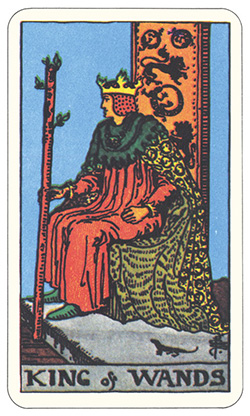 King Of Wands
The King of Wands is usually associated with an older man, and his assistance in a pressing matter.
He relates to the fire signs, and while young at heart and full of energy, he is very straight and direct in his ways. He exudes wisdom and has arrived to help you.
His appearance can often signify that a gift or luck in finances and wealth are about to cross your path. An excellent card to receive in any Tarot Reading.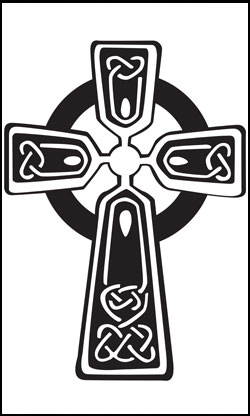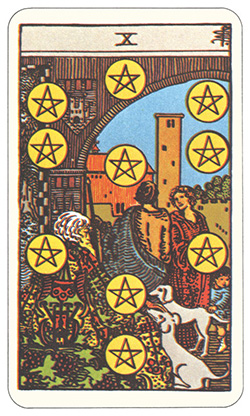 Ten Of Pentacles
Lucky you! This is a great card to have drawn in a Tarot Reading, and almost certainly means yes to a question you have.
Whether it be in love or career, this card brings a very lucky message that you are in for a real treat.
Money, love and career are the three biggest benefactors of this card, and you will certainly be happy with the message this card brings.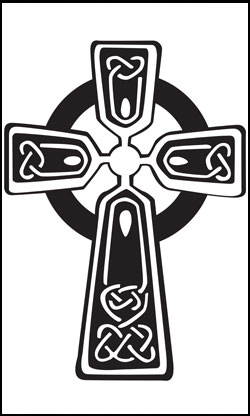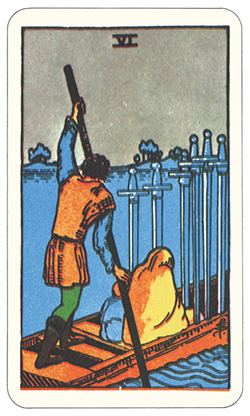 Six Of Swords
Physical or spiritual travel is present here. Aside from some potential travel for work or a vacation, this card also symbolizes the moving on of a problem in your life.
You have let possibly let go of something bothering you for a long time, and have offered forgiveness, either internally or externally.
The six swords in this image represent a wall of protection that you have created for yourself, though. While forgiven, you have not forgotten, and will take these lessons with you on your journey.
The Six of Swords reminds us that in sorrow and grief, courage and inner strength always prevail.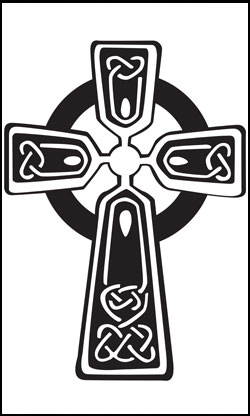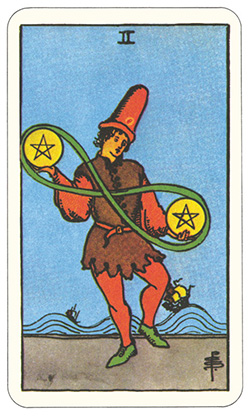 Two Of Pentacles
The infinity symbol is clearly visible here, with two pentacles being balanced within it.
In Tarot spreads, two often focuses on another party or things that are coupled. Given the symbol and the number two, this is a very karmic card, which also represents toing and froing in your life.
The cards message is that you must be fair and just in what you are doing, as it will come back to you.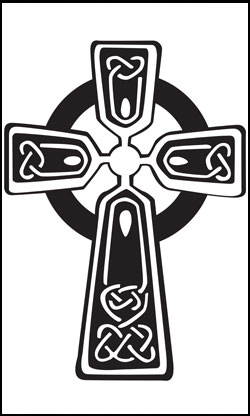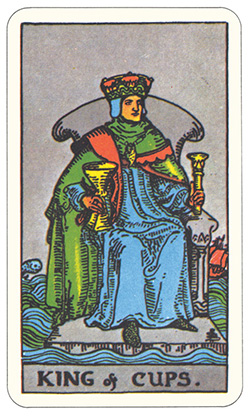 King Of Cups
An appearance from an older man who brings a lot of love is likely when the King Of Cups shows up in a Tarot reading.
It may not, however, be an old man, but somebody who symbolizes the love of an old man. A father figure is often represented here.
As Cup Cards represent the Water Signs, a Cancerian, Piscean, or Scorpion may also enter your day to assist with any emotional issues you are currently going through.
This card can also present itself when somebody who cares about you very much is thinking about you. This kind of love is unquestionable, and the feelings will last for a long time. A very warm card to receive, indeed.
Shuffle Cards
Flip All Cards
How To Interpret This Spread
This image shows the true layout of a Celtic Cross Spread. As mentioned above, we have laid out your cards in an easy to view format as you are receiving your reading on a mobile device, tablet or computer, and the traditional layout does not suit digital formats.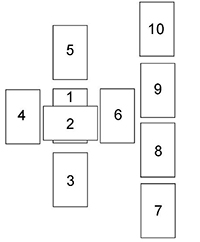 CARD 1 = PRESENT
CARD 2 = POTENTIAL/CHALLENGES
CARD 3 = CAUSE/FOCUS
CARD 4 = PAST
CARD 5 = ATTITUDES & BELIEFS/STRENGTHS
CARD 6 = NEAR FUTURE
CARD 7 = APPROACH (SUGGESTION)
CARD 8 = WHAT YOU SHOULD KNOW (OUTSIDE INFLUENCE)
CARD 9 = HOPES/FEARS
CARD 10 = OUTCOME/FUTURE
The Celtic Cross spread is the oldest known and without a doubt, the most popular pattern for Tarot readings. It is said that the survival of this spread is due to the energy from the amount of people who use this particular spread daily, and the decades of use throughout the world.
It is divided into two sections, namely the "Circle/Cross" on the left side, made up of two crosses – a central one (two cards) nested within a larger cross (six cards), and the Staff on the right side, as shown in the above diagram. The "Circle/Cross" stems from the Celtic cross which can be found throughout the country of Ireland. It symbolizes the unity of all events.
The feminine energy of the Circular section works together with the masculine energy of the Staff section.